The 2021 iPhone 13 models are a couple of months away from launching and are expected in September, but we've been hearing rumors about what to expect from the new devices since before the 2020 iPhone 12 models even debuted.
The 2021 iPhone lineup will look similar to the 2020 iPhone lineup, with four devices in sizes that include 5.4-inches, 6.1-inches, and 6.7-inches, with two of the iPhones being higher-end "Pro" models and two positioned as lower-cost, more affordable devices.
Major design changes are not expected, and 2021 iPhones will have the same feature set as the 2020 iPhones, but we can count on camera improvements, a faster A-series processor, a new 5G chip from Qualcomm, increased battery life, and some tweaks to the
There were rumors that at least one iPhone in 2021 would feature a portless design that relies entirely on wireless charging, but reliable Apple analyst Ming-Chi Kuo says that's not going to happen. Apple is going to continue to rely on Lightning for the foreseeable future with no transition to USB-C and no portless design until MagSafe accessories are more common.
We are expecting a smaller notch, and while some rumors suggested it could be shallower, device mockups based on information sourced from the Chinese supply chain indicate it will be smaller in size, taking up less space than the existing notch. Apple is also expected to introduce 120Hz refresh rates for Pro iPhone models, bringing the iPad Pro's ProMotion technology to the iPhone.
Apple is said to be considering adding an in-display fingerprint sensor to the iPhone 13 models, which would be used in addition to Face ID as an alternate biometric authentication method, but it seems like this is likely something that will be saved for a future iPhone. Apple analyst Ming-Chi Kuo said in June that the 2022 iPhones will feature under-display Touch ID.
When it comes to improved camera technology, rumors suggest we could see the larger sensor in the iPhone 12 Pro Max extend to other models, along with the Sensor-Shift Stabilization feature for better auto-focus and stabilization across the lineup.
There are rumored to be improvements to the Ultra Wide lenses on the "Pro" iPhone 13 models with lower apertures for better performance in low-light conditions and improved autofocus, but few changes are expected for the Wide lens in the devices. The iPhone 13 and 13 Pro are expected to feature a new diagonal camera lens setup, a departure from the design of the iPhone 12 models.play
We're expecting the iPhone 13 models to have a larger battery capacity than the iPhone 12 models, with Apple swapping to space saving components to allow for room for larger batteries.
Prospective Name
Ever since the iPhone 8 launched alongside the iPhone X in 2017, Apple's naming policy has been somewhat convoluted because we never had an iPhone 9. After the iPhone X we went to the XS, XS Max, and XR, and then the iPhone 11, 11 Pro, and 11 Pro Max.
Below are the names that Apple has used since the iPhone first launched in 2007.
2007 – iPhone
2008 – iPhone 3G
2009 – iPhone 3GS
2010 – iPhone 4 (new design)
2011 – iPhone 4s
2012 – iPhone 5 (new design)
2013 – iPhone 5s and iPhone 5c
2014 – iPhone 6 and iPhone 6 Plus (new design)
2015 – iPhone 6s and iPhone 6s Plus
2016 – iPhone 7 and iPhone 7 Plus
2017 – iPhone 8, iPhone 8 Plus, and iPhone X (new design)
2018 – iPhone XR, iPhone XS, and iPhone XS Max
2019 – iPhone 11, iPhone 11 Pro, and iPhone 11 Pro Max
2020 – iPhone 12 mini, iPhone 12, iPhone 12 Pro, and iPhone 12 Pro Max
Apple's iPhone 12 lineup features the iPhone 12 mini, iPhone 12, iPhone 12 Pro, and iPhone 12 Pro Max. Based on past naming conventions, the 2021 iPhone lineup could be either the iPhone 12s or iPhone 13, and we should learn more closer to the launch of the new devices.
Design
Apple will continue offering four iPhones in 2021, with no changes to the sizes, so we can expect a 5.4-inch iPhone mini, a 6.1-inch low-cost iPhone, a 6.1-inch Pro model, and a 6.7-inch Pro Max model. Rumors have suggested the iPhone 12 mini has seen lackluster sales, but Apple is still planning for an iPhone 13 mini at this time.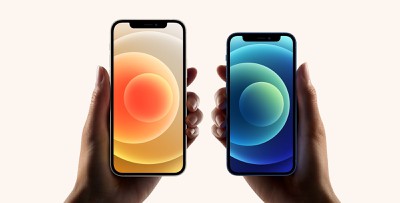 The 2021 iPhone models are not expected to feature major design changes because the 2020 iPhone models marked a significant technology and design overhaul. According to Bloomberg, Apple engineers consider the 2021 iPhones to be an "S" version of the 2020 models. Apple has in the past used the "S" nomenclature in years where iPhone models featured more minor updates.
According to Japanese site Mac Otakara, the new iPhones will be the same size as the iPhone 12 models, but thickness could increase by approximately 0.26mm. The iPhone 13 models are also expected to be slightly heavier due to larger batteries.
The standard iPhone 13 model with dual-lens camera setup could see the lenses arranged diagonally rather than a vertical design. It's not quite clear what the benefit would be, as the device will continue to offer the same Wide and Ultra Wide lenses, but there are some changes in store like sensor-shift optical image stabilization for the Wide lens that could necessitate the repositioning.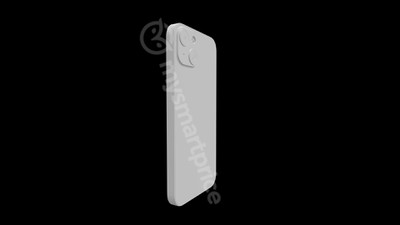 The iPhone 13 Pro models will be 0.2mm thicker, perhaps to facilitate a larger battery, and will feature a much larger and thicker rear camera unit, according to images of renders. The larger camera unit may be needed to accommodate sensor-shift stabilization and appears to be the same size as the rear camera unit from the iPhone 12 Pro Max.
Leaked dimensons have also indicated that the iPhone 13's rear camera system will be larger. The iPhone 13 Pro Max camera system will protrude 0.87mm more than the current iPhone 12 Pro Max. As a result, the overall body thickness will also increase by 0.25mm. These dimensions from CAD renders, along with dummy models, show diagonal camera setup on the 5.4-inch iPhone 13 mini, with 0.99mm more camera protrusion and slightly different dimensions across the board.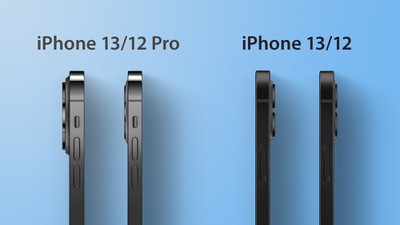 The iPhone 13 models may also feature stronger magnets inside and a different matte finish on the outside. Rumors suggest the upcoming iPhones will come in a matte black color option that will replace space gray, along with a new stainless steel coating that reduces smudges and fingerprints. Apple is also apparently considering an orange, bronze-like color, though that may not happen. It should be noted that these rumors come from a source that does not have a solid track record for accurately predicting Apple's plans.
Smaller Notch
The iPhone 13 is expected to feature a smaller notch, and several reputable sources have indicated that the notch size will shrink in 2021, including Apple analyst Ming-Chi Kuo.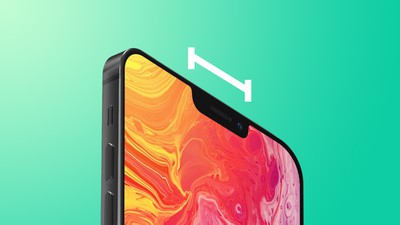 Japanese site Mac Otakara has said that the TrueDepth camera will be shallower because the receiver at the top of the display is being relocated to the edge of the case. This information originally suggested the notch would be shallower rather than smaller, but later mockups have indicated it will be shrinking in width rather than height.
DigiTimes believes the notch on the iPhone 13 models will "shrink" in size, becoming smaller thanks to a redesigned camera module that integrates the Rx, Tx, and flood illuminator to allow for the size reduction, plus smaller VSCEL chips. Barclays analysts have similarly explained that a smaller notch on iPhone 13 models will be the result of a "more tightly integrated version of the current structured light system" for Face ID.
The iPhone 13's Face ID transmitter is said to be made from a plastic material instead of glass, made possible thanks to improved coating technologies, but it is not clear if this will have end-user benefits or if it will simply mean a reduction in production cost for Apple.
The smaller notch can be seen in leaked display panels said to be for the upcoming iPhone 13 models. In these images, the panels have smaller notches because the earpiece speaker has been moved into the top bezel. This has since been shown in other images of iPhone 13 "film samples."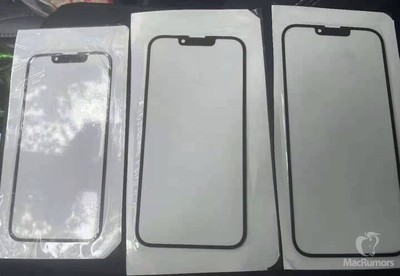 Mac Otakara in April shared images of a 3D-printed iPhone 13 mockup, showing a smaller notch, the front-facing camera moved to the left, and a repositioned earpiece. Compared to the iPhone 12 Pro, the mockup suggests the iPhone 13 Pro will feature a notch that is 5.35mm in height, as opposed to 5.30mm, and 26.80mm in width, down from 34.83mm.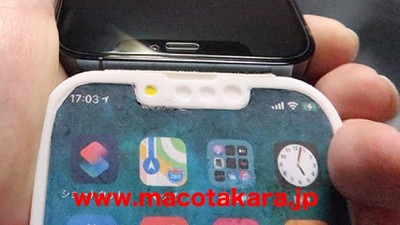 Similar images have emerged from the leaker known as "DuanRui," again showing the smaller notch and the repositioned earpiece.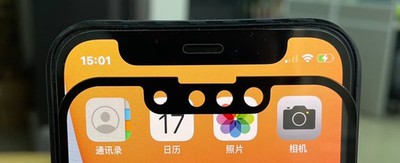 Portless Design Not Expected
Apple's longtime goal has been an iPhone with no external ports or buttons for a clean, streamlined device, and there were rumors suggesting that Apple would introduce a portless iPhone in 2021 with no Lightning port, but it doesn't look like that's going to happen after all.
Bloomberg said that Apple mulled removing the Lightning port on some iPhone models in favor of wireless charging, but Apple analyst Ming-Chi Kuo recently said that Apple will continue to use a Lightning connector for the 2021 iPhone lineup.
A portless iPhone would charge using Qi-based wireless charging and MagSafe accessories, and Kuo does not yet believe the MagSafe market is mature enough to support a portless design.
No USB-C
Apple has no plans to transition the iPhone lineup from Lightning to USB-C, according to Apple analyst Ming-Chi Kuo. Kuo recently said that Apple is reluctant to shift to USB-C because it is an open standard and less waterproof than Lightning.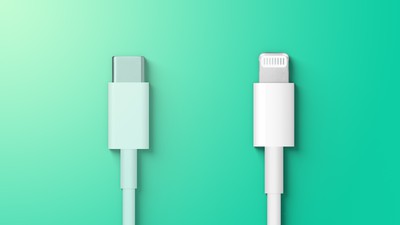 With Lightning, Apple can regulate the quality of Lightning cables and accessories through the Made for iPhone (MFi) program, but that would not be possible with USB-C.
The iPhone 13 and future iPhones are expected to continue to use Lightning ports until MagSafe accessories are ubiquitous enough to allow for a portless iPhone design.
Touch ID?
According to Bloomberg, Apple is is testing an in-screen Touch ID fingerprint reader that would mark a major change to the biometric systems that Apple has used for flagship devices since the launch of the iPhone X.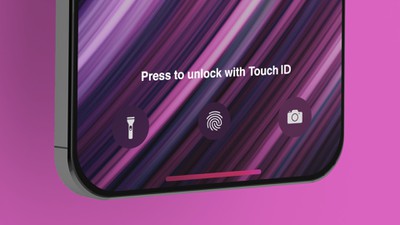 The Wall Street Journal's Joanna Stern has also suggested that Apple is working on an in-display fingerprint sensor that could use optical technology, but other rumors have suggested that Apple will use ultrasonic technology from Qualcomm and other suppliers. Ultrasonic technology, which uses sound waves to map the fingerprint, is more secure than optical technology and it works in more conditions, but Apple could use a more robust optical/capacitive hybrid instead.
If Apple does implement in-display Touch ID, The fingerprint sensor would be made available in addition to Face ID, and would be convenient for iPhone users who cannot unlock their iPhones with facial recognition when using masks.
Apple analyst Ming-Chi Kuo said in 2019 that Apple is working on an iPhone with both Face ID and an on-display fingerprint sensor for launch in 2021, but in February 2021, he said that there is "no visibility on timing" of the adoption of Touch ID, specific to a Touch ID power button. He made no mention of under-display Touch ID in the iPhone 13.
In March 2021, Barclays analysts claimed that iPhone 13 models are "likely" to feature a fingerprint scanner embedded under the display for authentication, in addition to Face ID, but this has yet to be confirmed.
Leaked Dummy Models
The first dummy model for an iPhone 13 device surfaced in May, depicting the design of the 6.7-inch iPhone 13 Pro Max. Dummy models are often accurate because they're made by case makers who are preparing cases for new iPhones, which is a lucrative business.play
The dummy model that leaked is in line with rumors and looks similar to an iPhone 12 Pro Max with one major notable difference — the notch.
The notch is slimmed down and less wide, with the four components of the TrueDepth Camera System located more closely to one another. The speaker has been relocated above the TrueDepth camera system rather than in the middle, which is the main reason why the notch is smaller.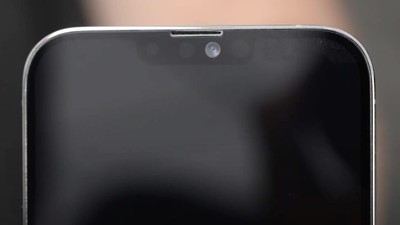 There are three camera lenses that are larger than the camera lenses in the current iPhone 12 Pro Max, perhaps due to the rumored inclusion of sensor-shift optical image stabilization for the Ultra Wide lens, which will join the same sensor-shift stabilization that was added to the Wide lens in 2020.
The camera bump is bigger to accommodate the larger lenses, and the lenses themselves are flush with each camera protrusion, a slight tweak from what we saw in the iPhone 12 Pro where lenses stick out a bit from each camera module.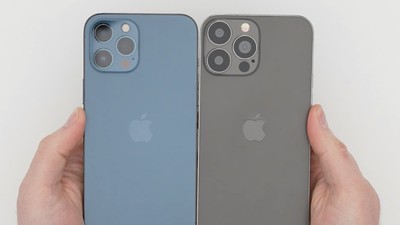 There are no changes to the location of the volume and mute buttons or the power button, and there's a clear Lightning port. There were some early rumors that at least one iPhone model could have a portless design, but later information suggested that would not happen. The dummy model appears to be a bit thicker than the iPhone 12 Pro Max, but the difference is minimal. Depending on the accuracy of the dummy model, iPhone 13 Pro Max may be just slightly narrower.
Additional dummy model images came out in June, depicting the full iPhone 13 lineup. Design wise, the iPhones look largely the same, but the iPhone 13 and 13 mini feature diagonal camera lens setups.play
Leaker Jon Prosser has also made iPhone 13 CAD files available for download for those who want a closer look at the design changes that could be introduced in the new iPhone, provided the information is correct.
120Hz ProMotion Display
There were multiple rumors ahead of the launch of the iPhone 12 lineup that suggested the high-end iPhone 12 models could feature 120Hz ProMotion displays, but later in the rumor cycle, it became clear that this feature was delayed until 2021 due to battery life concerns.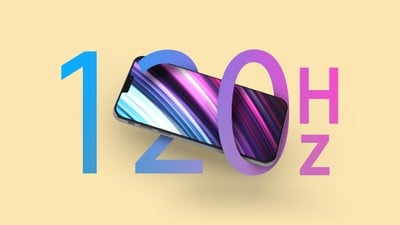 To implement a 120Hz refresh rate on the iPhone, Apple needs to adopt LTPO display technology, which is rumored to be happening in 2021. At least two 2021 iPhone models will use OLED displays with low-power LTPO backplane technology, which will pave the way for 120Hz refresh rates. LTPO offers a more power efficient backplane, which turns the individual pixels on and off on the display, and allows for better battery life. The two models with LTPO are expected to be the Pro models, which are the ones that are rumored to adopt ProMotion technology.
Samsung will supply the LTPO OLED displays that will allow Apple to implement the 120Hz refresh rate in the 2021 iPhone models, and BOE and LG Display may also provide Apple with some displays set to be used in the new iPhones. Samsung began producing LTPO OLED displays for Apple in May 2021.
Apple will use Y-OCTA display technology, which allows touchscreen circuitry to be patterned on the OLED panel without the need for a separate layer. This results in a thinner display that's also more affordable.
Apple suppliers Samsung and LG Display are believed to be in the process of converting parts of their production capacity to produce low-power LTPO OLED panels for the iPhone 13. The complete conversion of production from LTPS displays to LTPO will likely be completed in the first half of 2021.
Always-On Display?
Max Weinbach, a leaker with a mixed track record, claims the iPhone 13 will feature an always-on display that will look like a toned down Lock screen with the clock and battery charge level available. Notifications will be displayed but the screen will not entirely light up. He also says that the iPhone display will feature a 120Hz refresh rate.
A15 Processor
Apple will use a 5nm+ A15 chip for the 2021 iPhones, with the chip set to be manufactured by TSMC. We haven't heard specific details about the A15 chip at this point, but new chip designs always bring improvements in speed and efficiency.
TSMC started production on the A15 chip in late May.
5G Chip and WiFi 6E
Qualcomm in February 2020 debuted a new Snapdragon X60 third-generation 5G modem, which will be used in the 2021 iPhones. Future iPhones will also use the X65 and X70 Qualcomm modem chips.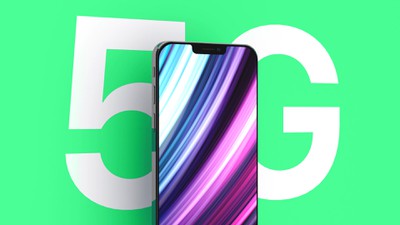 Qualcomm's Snapdragon X60 is built on a 5-nanometer process, offering higher power efficiency in a smaller footprint than the X55 chip used in iPhone 12 models. It also allows for the aggregation of 5G data from mmWave and sub-6GHz bands simultaneously for improved speeds and coverage.
Faster mmWave 5G technology is expected to expand to additional countries, with Apple's shipments of mmWave iPhones expected to increase significantly in 2021. More than 50 percent of total iPhone 13 models are expected to support mmWave technology, and Apple is gearing up by ordering more mmWave antennas.
Apple in 2021 will allegedly continue to cut iPhone costs to better accommodate the expense of 5G chip technology, adopting a soft battery board design that will drop costs 30 to 40 percent compared to the iPhone 12 board price.
Barclays analysts believe the iPhone 13 models will support WiFi 6E, which offers the features and capabilities of WiFi 6 extended into the 6GHz band. WiFi 6 provides higher performance, lower latency, and faster data rates, while the additional spectrum of WiFi 6E offers increased bandwidth over the existing 2.4 and 5GHz WiFi bands.
Larger Batteries
The iPhone 13 models will have larger batteries, which could result in longer battery life. Apple is using new space saving designs like integrating the SIM slot with the mainboard and reducing the front optical module thickness to provide more space for the battery.
A rumor sourced from Chinese social networking site Weibo suggests that the iPhone 13 models will all feature larger batteries.
The iPhone 13 Pro Max is said to have a 4352mAh battery, up from 3687mAh in the iPhone 12 Pro Max, while the iPhone 13 and iPhone 13 Pro will feature a 3095mAh battery, up from 2815mAh in the iPhone 12. The iPhone 13 mini is expected to include a 2406mAh battery, up from the 2227mAh battery in the iPhone 12 mini.
The A15 chip will introduce further efficiency improvements. DigiTimes reports that the iPhone 13 Pro models will feature 15-20 percent lower power consumption to offset the battery life impact of high-refresh rate displays.
1TB Maximum Storage?
There have been a few sketchy rumors suggesting the iPhone 13 models will feature up to 1TB of storage space, up from the 512GB maximum in the iPhone 12 models. This hasn't yet been confirmed by a reliable source, so we'll need to wait to see if this prediction is accurate.
Camera Improvements
There are some notable camera improvements coming in 2021. Sensor-shift stabilization will be expanded across the entire iPhone lineup, introducing improvements in low light performance and stabilization by reducing camera shake, with the feature rumored to be available for both the Wide lens and the Ultra Wide lens of the Pro models.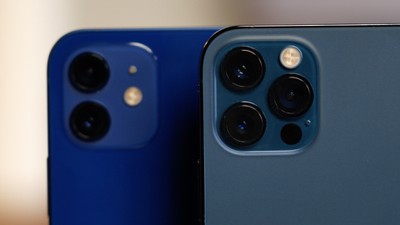 High-end iPhone models will get an upgraded Ultra Wide camera with a six-element lens and an improved f/1.8 aperture that will let in more light than the current f/2.4 aperture lens, allowing for better performance in low-light conditions. The iPhone 13 and 13 Pro Max will also include an upgraded Ultra Wide camera with autofocus, an upgrade over the fixed focal length Ultra Wide camera in the iPhone 12 models. The autofocus feature will allow for sharper images regardless of the distance that a subject is from the lens.
Barclays analysts believe that all four iPhone 13 models will feature an upgraded Ultra Wide camera lens with a wider f/1.8 aperture, but Apple analyst Ming-Chi Kuo says that this Ultra Wide upgrade will be limited to the Pro iPhone models. Barclays also believes that the upgraded telephoto lens used exclusively in the iPhone 12 Pro Max will expand to the standard iPhone 13 Pro model in 2021.
The iPhone 13 Pro models are expected to include an improved Ultra Wide lens, with Apple upgrading from a 5-element lens to a 6-element lens, which is said to have been made possible by "design and production advantages."
Display analyst Ross Young believes the entire 2021 iPhone lineup will use the same camera sensors as the iPhone 12 Pro Max, bringing overall improvements to the lower-end models.
Ming-Chi Kuo believes that the iPhone 13 mini, iPhone 13 and iPhone 13 Pro will feature the same 7P wide-angle lens with a f1.6 aperture as their respective iPhone 12 predecessors. The larger iPhone 13 Pro Max is said to have a f1.5 aperture wide-angle lens, a marginal increase compared to the f1.6 aperture on the iPhone 12 Pro Max.
When it comes to camera design, the rear camera unit may increase in size by 0.9mm on all iPhone 13 models. The camera bump is expected to remain, but individual lenses may protrude less with the new design.
Leaker Max Weinbach says the new camera module will not be completely flat, but each lens will protrude less from the device's body. Additionally, the immediate run-up to the camera module will be smaller, reducing the camera system's thickness.
Weinbach claims the iPhone 13 models will have astrophotography camera capabilities for capturing the sky. There's said to be a special mode that activates when the iPhone is pointed at the sky, allowing the device to detect the moon, stars, and other artifacts and adjust exposure. He also says the new iPhone models will be able to take Portrait Mode videos.
Weinbach added that portrait mode on the new Pro iPhones will be enhanced by increased use of the LiDAR scanner, and says that Apple will also include a new "image stabilization correction" mode that will automatically detect and keep a subject in focus during a video, as well as improved noise cancelation with beamforming. Weinbach is not a particularly reliable source so this should be viewed with some skepticism until confirmed.
LiDAR Scanner
There were a few rumors suggesting the LiDAR Scanner that was added to the iPhone 12 Pro and the iPhone 12 Pro Max could expand to the entire iPhone lineup in 2021, included in both Pro and standard models, but Ming-Chi Kuo and Barclays analysts have said that it will continue to be limited to the iPhone 13 Pro and Pro Max models only.
The LiDAR Scanner measures light distance and pixel depth of objects in a scene to map out the area up to five meters away. It allows for more realistic AR experiences and improves autofocus in low-light scenes.
Release Date
Apple's 2021 iPhone lineup will be unveiled in the fall of 2021, with the company likely aiming to return to its traditional September launch timeline. Apple's iPhone 12 lineup did not launch in September as expected due to production delays caused by the global health crisis, but iPhone 13 models will not face the same production delays and should be available by late September.
iPhone 13 devices with model numbers A2628, A2630, A2634, A2635, A2640, A2643, and A2645 were filed with the Eurasian Economic Commission in June ahead of their fall launch.
Beyond 2021
2022 No Notch iPhones
Starting with the 2022 iPhones, Apple is expected to make some major design changes. iPhones will no longer have a notch, with Apple instead adopting a punch-hole design that's previously been used for some Android devices, including Samsung smartphones.
At a minimum, high-end iPhone models will have the punch-hole design, though if yields are good, all iPhone models coming in 2022 could feature the same design.
Barclays analysts claim that Apple is aiming to adopt time-of-flight architecture for Face ID that would allow for an "even smaller footprint" in 2022, allowing for substantial changes to the look of the front-facing TrueDepth camera array.
The 2022 iPhones could also include an under-display Touch ID feature, which would presumably work alongside Face ID for dual biometric authentication.
At least one new high-end iPhone in 2023 is expected to feature an under-display fingerprint scanner, a periscope telephoto camera, and a full-screen display with no notch or holes.
2022 Discontinuation of the 5.4-Inch 'mini' Model, New 6.7-Inch Model
The 5.4-inch iPhone form factor will not be carried through to the iPhone 14 lineup, according to analyst Ming-Chi Kuo, with the model being replaced with a much larger 6.7-inch option. This means that within the iPhone 14 lineup, both the standard and the "Pro" models would feature two model sizes of 6.1-inches and 6.7-inches.
2022 iPhone Camera Improvements
The 2021 Pro models are expected to gain improvements to the Ultra Wide camera, and according to Apple analyst Ming-Chi Kuo, all 2022 iPhone models will get the same upgrade.
Future iPhones, such as those coming in 2022, are expected to include a periscope lens for much improved optical zoom, but that's not a feature that's been rumored the 2021 devices. It's not clear which 2022 iPhones will feature the new periscope lens, but Apple is rumored to be seriously pursuing the technology.
Apple has allegedly run into trouble developing its own periscope camera system because much of the technology is guarded by other patents, and thus is instead exploring purchasing the components from the patent holders instead. Samsung, for example, owns the "ball-type actuator" technology used in many periscope lenses. A periscope lens could allow for optical zoom up to 10x.
Ming-Chi Kuo has said that rear-facing camera improvements coming to high-end iPhones in 2022 will focus on the telephoto lens, with Apple upgrading from a 6-element lens to a 7-element lens.
iPhone models coming in 2022 are also expected to adopt a new "unibody lens design," which Kuo says Apple will use to reduce the size of the front camera module.
Kuo believes that the 2022 "Pro" iPhone models will feature cameras with a resolution of 48-megapixels and 8K video recording capabilities. iPhone-recorded videos on an 8K display or TV will "offer a better user experience" as a result, and will allow the iPhone to create videos and images "more suitable for AR/MR devices" and that will "enhance the AR/MR user experience."
New Cooling Technology
Starting in 2022, high-end iPhone models are likely to adopt a vapor chamber thermal system, which Apple is "aggressively testing," according to Apple analyst Ming-Chi Kuo. The VC thermal system will be required for the high-end iPhones due to their stronger computing power and faster 5G connection speeds. There are already smartphones from companies like Samsung, Razer, and LG that use vapor chamber cooling technology, which is used to keep a device cooler when it is under heavy stress.
It is unclear if the vapor chamber thermal system will meet Apple's high requirements, but Kuo is optimistic about the reliability improvement schedule and expects at least high-end models to adopt it in the near future.
Snapdragon X65
Qualcomm in February 2021 introduced the Snapdragon X65, which is the world's first 10 Gigabit 5G modem and antenna system for smartphones. Apple isn't set to use the X65 in its 2021 iPhone lineup, but this modem is slated for use in 2022. Qualcomm has already been improving the modem chip ahead of its inclusion in the 2022 iPhone 14.
Apple-Designed 5G Modem
Apple is working on creating its own modem chips that are designed in-house, much like the Apple silicon and A-series chips, which will allow the company to reduce its reliance on modem chip vendors. Apple has been working on the modem for several years and development accelerated after Apple acquired the majority of Intel's smartphone modem business in 2019.
Apple analyst Ming-Chi Kuo recently said that Apple could transition to its own 5G modems as early as 2023. Once Apple comes out with its own modem designs, it will no longer need Qualcomm. 2023 is the "earliest" date, however, so the timeline could change.
Under-Display Face ID
The 2023 iPhone lineup is expected to feature under-display Face ID technology, which would presumably eliminate the need for the TrueDepth camera array to be contained within a cutout at the top of the display.
2023 iPhone Camera Improvements
Apple's iPhones are expected to adopt a "periscopic telephoto lens" in 2023, according to well-respected TF Securities analyst Ming-Chi Kuo.
Foldable iPhone
Further in the future, Apple could potentially introduce some kind of foldable iPhone, based on various rumors and patents the company has published, as well as competition from companies like Microsoft and Samsung, which have developed foldable smartphones.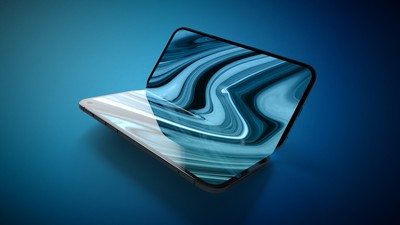 A mockup of what a foldable iPhone could look like
According to Bloomberg, Apple has started "early work" on an iPhone with a foldable display, but the company has not yet committed to releasing a foldable device. Apple analyst Ming-Chi Kuo believes that a foldable iPhone will be released in 2023.